Residential Electrician Services
Southern Voltage Is Your Home's Electricity Expert
The Houston climate can be rough on your home's electrical system, but Southern Voltage's residential electrician services will keep electrical problems at bay. With decades of experience working in Houston homes and apartments, we know what to look for when electrical issues strike and how to prevent them from occurring again.
Electrical work is dangerous, so finding an electrician you can trust is essential. Our work is backed by master certification, and we've earned many happy Houstonian clients with our detail-oriented approach, affordability, and skill.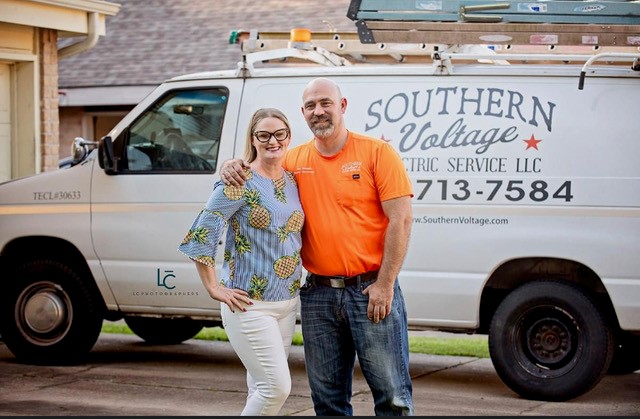 What Houston Residential Electrician Services Can Southern Voltage Provide?
Our professional electricians are certified to work in both residential and commercial settings. On the residential side, we offer a full range of electrician services, including:
Installing, Replacing or Repairing Electrical Panels
Electrical panels are the central component of any electrical system. In the home, they are used to switch circuits on and off, and can be used to cut off all the power to the house. They're also referred to as breaker boxes because they house the system's circuit breakers. When operating properly, electrical panels protect the home from unregulated electrical flow and shut off malfunctioning circuits. When they aren't operating properly, electrical panels may throw breakers constantly or fail to protect the home's wiring from overheating and damage.
Southern Voltage can inspect your home's electrical panel for any issues and repair them or replace faulty wiring. We can also help with panel replacement if necessary or help with installing a panel for new construction.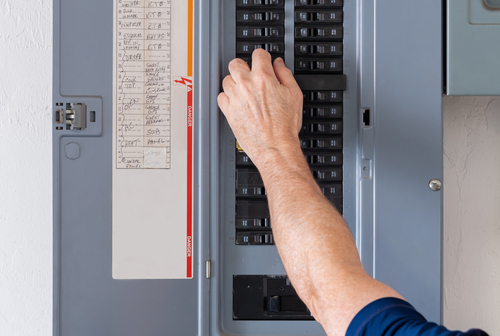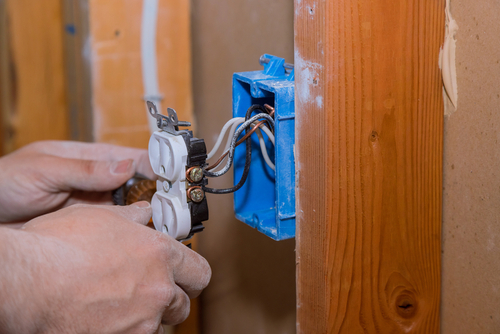 Installing or Replacing Wiring
Wiring a new home is a significant undertaking. A main line has to be run to the meter, the breaker box needs to be installed, independent circuits are run to each room and a variety of electrical components are placed. This includes components like sockets and light fixtures.
Southern Voltage can wire your new home and install all necessary electrical components, including the main panel and associated circuits.
Providing Whole-Home Surge Protection
Surges occur when electrical flow into the house rises or falls suddenly. They are usually caused by internal issues with the home's electrical system, but severe weather can also produce surges. In either case, a surge can destroy sensitive circuitry like that found inside of computers, televisions and kitchen appliances.
Whole home surge protection is installed in your home's main breaker box and will safely neutralize the effects of a surge before it can cause an expensive, electricity-related disaster.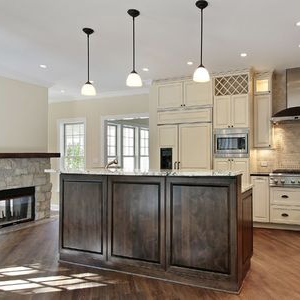 Lighting can be a challenge for homeowners to wire and install, especially if the lights are recessed or if additional electrical components are required. Southern Voltage is experienced in handling all forms of residential lighting and can install lamps, fixtures, transformers, ballasts and drivers for your new lighting system.
Installing Electrical Outlets
Electrical outlets are usually where people interface with their home's electrical system. As such, outlets must be installed and wired properly, especially if they offer additional safety features like GFCI or AFCI protection. We have vast experience installing new outlets for a new build and replacing old ones in residential settings.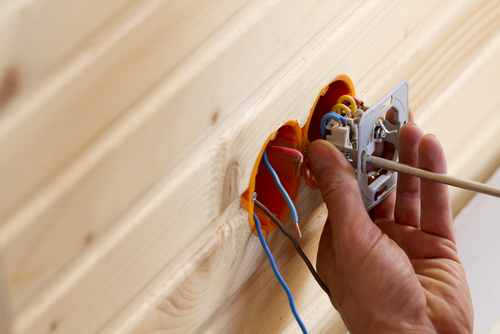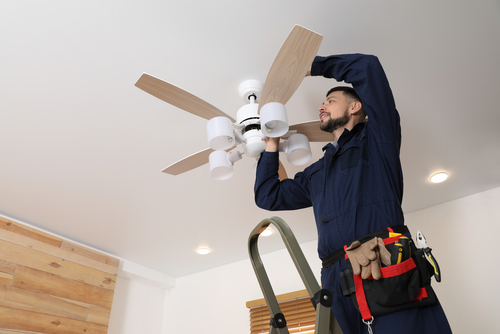 Installing Other Electrical Appliances
In addition to your home's electrical system itself, we can wire or install a variety of powered appliances. For example, we can install ceiling fans, smoke or carbon monoxide alarms, HVAC components and wire your home's pool or hot tub.
We Can Also Provide Electrical Inspections For Residential Properties
Sometimes, the home's electrical system will act up with no clear underlying cause. If there are unexplained issues with your home's lighting, controls or appliances, then it's time to bring in a professional for assessment. A home inspection is also recommended when purchasing a new home.
During inspection, we will evaluate the condition of all electrical system components, including the condition of the ground line, the main panel, the home's wiring and all outlets. If there are any code violations or safety concerns, we will point them out, come up with solutions and provide repairs as needed.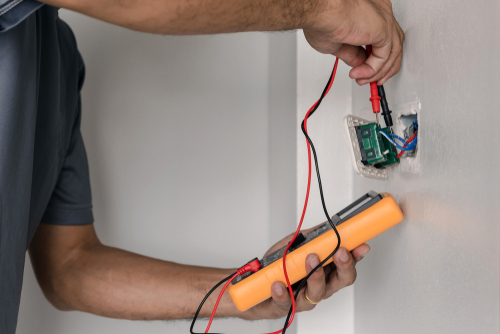 Is It Time For An Inspection?
Regular inspections are key in protecting your home and its occupants from electricity-related hazards. There may be signs, however, that an inspection is needed right away. Some of those signs include:
The Electrical Panel Keeps Throwing Breakers
If your breaker box is tripping breakers frequently, then your home's wiring may be faulty or there may be issues with some of your home's electrical connections. If this is the case, the breaker box will engage regularly to protect from overheating.
Your Lights Are Flickering, Buzzing or Dimming
As long as your lights are seated properly, they shouldn't flicker, buzz or dim. If they do, it could be due to failing wiring or due to overloaded circuits.
Electrical Outlets Are Discolored Or Dead
Any outlet that is marked with black streaks, if you feel heat around the outlet, or if the outlet is just dead, don't plug anything into it. These are signs that the wiring behind the outlet is damaged and could potentially catch fire.
Your Electricity Bill Is Unusually High
Many homeowners don't realize there's a problem with their home's electrical system until their utility bill skyrockets. If your bills have spiked recently, it could be because the home's wiring is failing or because outdated appliances are drawing too much current from the main line.
Don't DIY When An Experienced Residential Electrician Can Do The Job Safely
While it may be tempting to DIY them, electrical issues are dangerous to tackle without professional experience. According to the National Safety Council, about 4,000 people are electrocuted in the U.S. every year, resulting in around 200 at-home deaths.
There's no reason to go it alone as our professional electricians are certified to do their job safely. During certification, electricians must complete 10,000 or more hours of training and on-the-job experience. It's a process that takes several years to complete, and during this training, electricians learn how to minimize risks and engage in best safety practices.
Southern Voltage Services Homes and Apartments in the Katy TX Area
We have provided residential electrician services for more than 20 years to communities throughout the Houston area. The city has grown rapidly during that time, especially in west Houston where many of our clients live. With homes and apartments springing up all over Katy, Cinco Ranch, Fulshear, Rosenberg and other Houston communities, Southern Voltage has grown to meet the city's electrician needs.
With over two decades of service in Houston and the surrounding communities, Southern Voltage is still your customer-service-focused, local, master electrician in Katy TX.